ADDRESS FROM CAPTAIN
队长致辞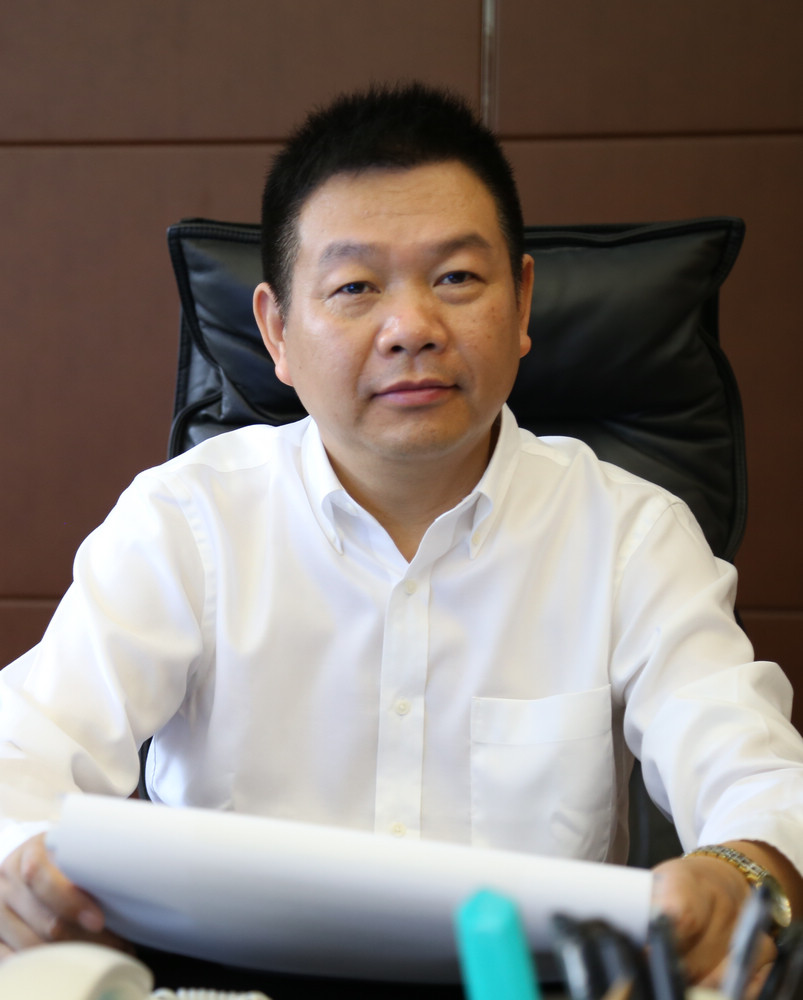 Dear friends,
Sichuan Geological and Mineral Bureau Regional Geological Survey Team (the "Team"), is an experienced and professional geological survey unit with a history of over 50 years.
Since the Team was established, the Team members have completed over 100 sheets of 1:1,000,000, 1:200,000 and 1:50,000 regional geological surveys and 1:200,000 regional geochemical surveys , covering more than 600,000 km2, all of which were allocated by China successively involving many municipalities, cities, and provinces including Sichuan, Tibet, Qinghai, Chongqing, Xinjiang, Gansu, Shaanxi, and Yunnan; based on such achievements, it has made a great contribution to find out and study regional geological conditions of Sichuan and even the west China; furthermore, over forty scientific research results of the Team were awarded at ministerial or provincial levels, and it has discovered over one thousand ore deposits and occurrences, thus acquiring the title of "Geological Prospecting Outstanding Unit" awarded by the former Ministry of Geology and Mineral Resources. The Team has discovered super large and large important ore deposits for Sichuan Province and China, including Baiyuga Village Ag polymetallic ore, Batang County Xiasai Ag-Pb-Zn ore, Batang County Cuomolong-Hailong Sn polymetallic ore, Songpan County Dongbei Village Au ore, Muli County Erze Au ore, Suoluo Gully Au ore, Baoxing marble, Hongyuan peat, and Kongma Temple Hg ore.
Over 50-year development, the Team members today emancipate their mind and explore bravely under the trend of market economy; they have not only devoted themselves in doing better traditional regional geological surveys, but also make great efforts in expanding new fields, such as ecological environment, geoheritage survey and geopark planning, land resource investigation, foundation engineering survey, agricultural geology, city geology, and intelligent geology. It now possesses qualifications in regional geological survey (Class A), solid mineral survey (Class A), liquid mineral survey (Class B), hydrogeology, engineering geology, environmental geological survey (Class B), geochemical survey (Class B), geological pitting (Class B), geological experiments and tests (rock-mineral determination, rock-mineral test, dressing and smelting test)(Class B), geological drilling (Class C), geological hazard risk assessment (Class A), engineering survey for geological hazard control (Class A), engineering design for geological hazard control (Class A), engineering construction for geological hazard control (Class B) and plotting (Class B), land consolidation and development & exploitation proposals, with corresponding professionals and machinery, instrumentation and equipment. It can undertake: basic and public-welfare regional geological surveys, mineral resource geological surveys, geochemical surveys funded by financial departments at various levels; social geological survey market projects; investigation, design and assessment of geological hazards; environmental geological survey and evaluation; survey & evaluation, planning and study of geoparks, geoheritages; geological experiments & tests and plotting.
Currently, we have expanded our geological business to Sichuan, Tibet, Gansu, Xinjiang, Qianghai, Shaanxi, and Yunnan, Chongqing, Laos, Africa, and Latin America, and so on, which involves land resource investigation for public welfare, provincial geological investigation fund, social geological service, and aid to foreign countries, etc.
Over the years, we took the opportunity and made innovations under the lead of the superior Party committee, making excellent achievements; however, we know we are still on a hard way forward and will face many difficulties and challenges, thus we must keep firm belief and stand unafraid, make persistent efforts to overcome various difficulties on the way. There still is a long way to go for us. We will keep on our concept of "Faithful, Dedicated, Innovative, and Win-win" for regional geological survey, and will promote construction of "scientific, intelligent, green, safe and disinterested geological mining" and proceed bravely together without hesitation so as to explore mineral for the industry, to serve for the people's livelihood.
I hereby, on behalf the Sichuan Geological and Mineral Bureau Regional Geological Survey Team:
Express our sincere thanks to all friends from each field of the society for your supports!
Welcome all elites and outstanding graduates to the Team to exploit your talents and promote joint development!
Welcome interested industrialists to cooperate with us for win-win!